Everest Technologies specializes in providing solutions to the Insurance, Healthcare, Retail and Financial Industries. Our employees have wide expernce in developing applciations related to these industries Everst Solutions ensure that everything works together, preserving your existing infrastructure and improving efficiency.
Telecom companies have always been fighting for acquiring larger customer base, however the tussle among competitors is becoming aggressive, with major changes in the industry structure such as complex systems, low barriers to entry, tough regulations. Hence the telecom companies need to be more agile and dynamic is the need for survival. Welcoming cutting edge technologies, keeps these companies active on the transformational journey which leads towards sustainability and growth. Everest Computers has been a technology partner to some of the leading Telecom service providers in the USA. Our deep telecom domain expertise and ready to deploy talent pool of resources enables our Clients to accelerate their business transformation leading to success.
Customer Analytics
Help-desk/ Ticket Management
Performance Management
Workforce Management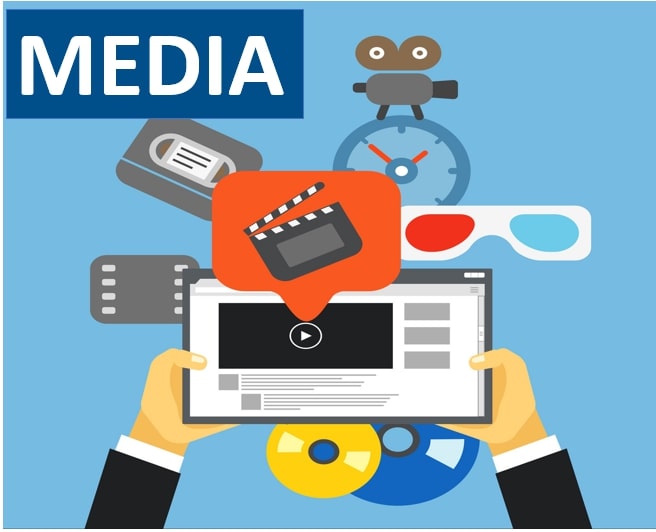 Everest Computers from its inception in the year 1996 has been supporting some of the top ten listed Media and Entertainment corporations in the USA. Everest is well experienced to understand and support clients' IT requirements. As a preferred vendor to some of media giants, Everest supports its Clients by providing custom proposed IT Solutions, and Resource Augmentation Services which includes finding the right talent and mobilizing it for the Client's project requirements.
Advertising and circulation
operations Support
Cloud Infrastructure Support
Social Analytics
Subtitling and creative
re-editing
Search marketing and
SEO services
The retail industry has undergone a significant transformation over the last decade, and it continues to evolve quickly as we see the aggressive competition among giants - Amazon, Costco, and Walmarts' of the world. Someone rightly said – "The Customer is King." The retail industry competition among giants is further raising the customer expectations which includes competitive pricing, multi-feature product variants, quick delivery, friendly return policies, loyalty points and what not. Hence companies need to stay up against the competition, which is possible by efficient and effective use of technologies includes Artificial Intelligence (AI), Robotic Process Automation (RPA), Machine Learning (ML), System Integration (SI) of versatile technology and platforms. Everest Computers Inc. is a technology focused organization and that being the reason, we have been successfully supporting the IT needs of our Clients.
Advanced Data
Analytics
Supply Chain
Management
ERP
Machine Learning
Robotic Process
Automation

Banking and Finance industry is witnessing unprecedented forces of change be it stringent regulations or technology upgrades. With years of experience in supporting Clients' critical requirements in BFSI landscape, Everest Computers Inc. has a dedicated in-house team which includes domain experts and technology elite professionals. These experts are involved during the course of client interaction and delivery to ensure our clients' IT requirement are well taken and the best possible solution /Talent is proposed to our Clients.
Advanced Analytics
Compliance Reporting
Capital Markets
Mobility Solutions
Digital Transformation and
Legacy Modernization
Private Banking and
Wealth Management
Risk Management

We offer business driven technology solutions that modernize and automate insurance organization processes. Our software systems and expertise can assist you in the following areas:
Actuarial services,
rewards and analytics
Business Strategy
Compliance
Customer Analytics
Neural Networks
data driven predictions

Healthcare Clients are realizing that future belongs to innovation and ease of service delivery to their customers by enabling loosely coupled IT systems with fool proof security. Everest Computers Inc. understands the needs of all groups within the healthcare industry and work to fulfill them in accordance to HIPPA standards. Everest consulting services has successfully served almost all the major sub-verticals in healthcare domain including biotechnology, equipment, distribution, facilities, pharmaceuticals, and managed healthcare. We specialize in providing solutions to mitigate risk and satisfy needs within the industry. We can help your business with our cost-effective solutions
Cloud
Infrastructure
Services
Healthcare Analytics
Solution
IT Application
Development
and Maintenance
Healthcare Payer
Data Warehousing
and Analysis
Hospital Performance
Management Analysis
Location
Contact
875 Old Roswell Road Suite, E-400, Roswell, GA 30076
T: (770) 642-8554 Ext. 101
F: (678) 461-0017
Clients